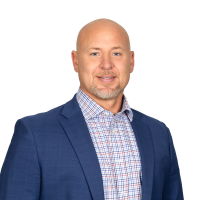 Brian Carlson
Mortgage Loan Originator
NMLS
524833
About Brian
I have been married for 21 years with 3 children that consume most of my down time.  I enjoy coaching them in hockey, baseball, and soccer along with fishing, and golf.  I graduated from the U of MN on the Dean's list with a major in Communication.  After graduating in 2001, I found my way into the Mortgage industry which was a perfect fit for me and I have worked in Mortgage ever since.
During that time period we have seen the best of times and the worst of times.  I would like to say that I have seen it all, but in this industry the only thing that stays consistent is change.   I feel as though my ability to adapt to these changes has played a major role in my success throughout the years.  I have produced loans as Mortgage Loan Officer for the majority of my career, and I have never missed my company's President's Award for top production.  I have hired, trained, and managed Loan Officers, along with co-owning a brokerage before the collapse in 2008.
I pride myself on service, knowledge and communication is the key in both of those areas.  Whether you are looking to refinance your home to save money, or looking to purchase a new home, I will make sure that you will have a smooth process from beginning to end.  My goal isn't to just close your loan one time.  It's to be a trusted resource for you and your family for any mortgage, or credit related questions for the rest of your life.
Thank you for taking the time to get know me, I look forward to working with you!
Address
7373 Kirkwood Court #300,
Maple Grove, MN 55369
Branch
Andover, MN
Licenses
Minnesota, Wisconsin